International Marquetry Exhibition 2015

Held at historic Ingatestone Hall

Our own Alan Mansfield and Barry Brown have both won awards at the 2015 International Marquetry Exhibition which was held recently at historic Ingatestone Hall..
Alan achieved 'first in exhibition' with his exhibit "Mile End Road in the '30's" and was awarded the Marquetry Society's very highest award, that being 'The Silver Rosebowl Cup'. He was also made a Fellow of the Marquetry Society and received the President's Commendation award alongside several other awards given in recognition of his unique picture.
Alan's picture replicates the appearance of an old sepia photograph, but the picture itself is actually made entirely from carefully selected pieces of natural wood veneers. Many of the veneer pieces used are microscopic in size, but each piece contributes in its own way to ultimately produce a convincing picture made from those aforementioned natural wood veneers with a little glue to hold it all together. You could of course make such a picture with paint fairly easily, but the challenge comes when you try to replicate such scenes from the limited pallette offered by natural wood veneers. Alan's picture however, demonstrates that it can be done!
Barry was also very successful as well, he got two Highly Commended awards for his marquetry entries in the 2015 International Marquetry Exhibition.
Barry's pictures were titled: "Deck Chairs" and "Beach Hut" and they were very well received by the visiting public to the exhibition.
There were hundreds of exhibits from all over the world to be seen in the 2015 International Marquetry Exhibition, and for the Redbridge Marquetry Group to achieve the top award was indeed a real feather in its collective cap.
So well done Redbridge Marquetry Group, you got there in the end!
Now, please do enjoy a photo or two of our award winners along with selected views taken from sections of classes 1 (Beginners Gallery) and 5 (Premier Gallery) from the 2015 International Marquetry Exhibition: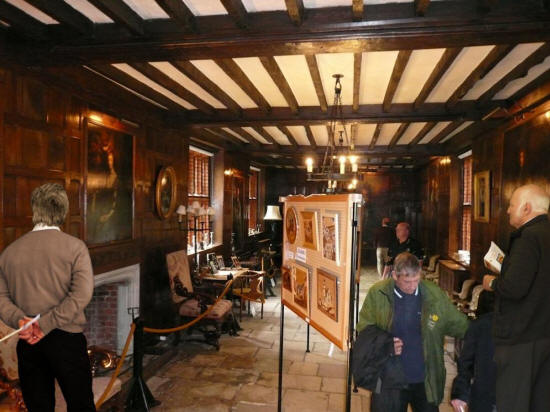 Above: A view of the Marquetry display in the Long Hall
at historic Ingatestone Hall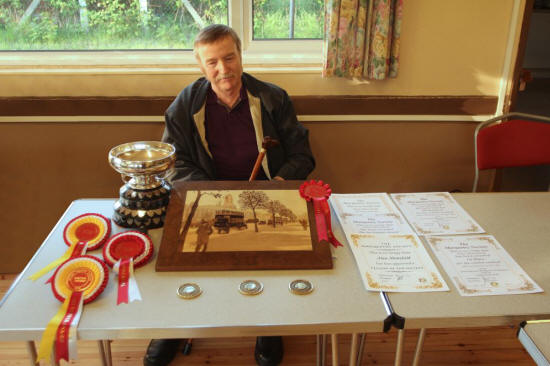 Alan with his award winning marquetry picture plus the Rosebowl Cup, medals, rosettes and certificates
(As seen in our room at the Redbridge Social Centre)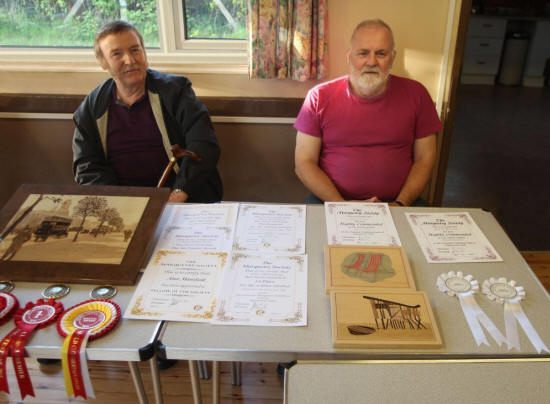 Alan and Barry with their award winning marquetry pictures plus rosettes and certificates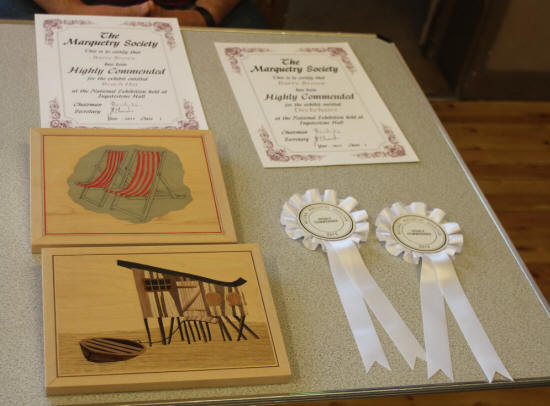 Detail view of Barry's award winning pictures, rosettes and certificates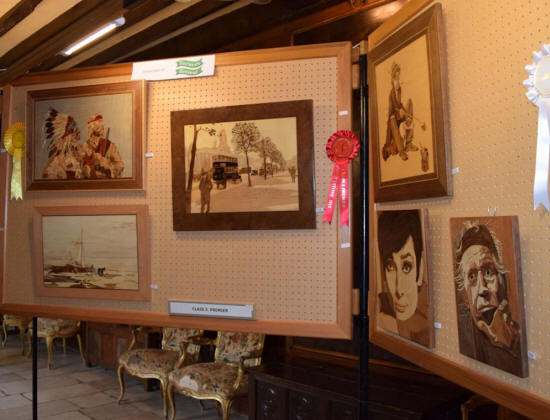 Section from the Premier Class display at Ingatestone Hall featuring Alan's 'First in Exhibition' marquetry picture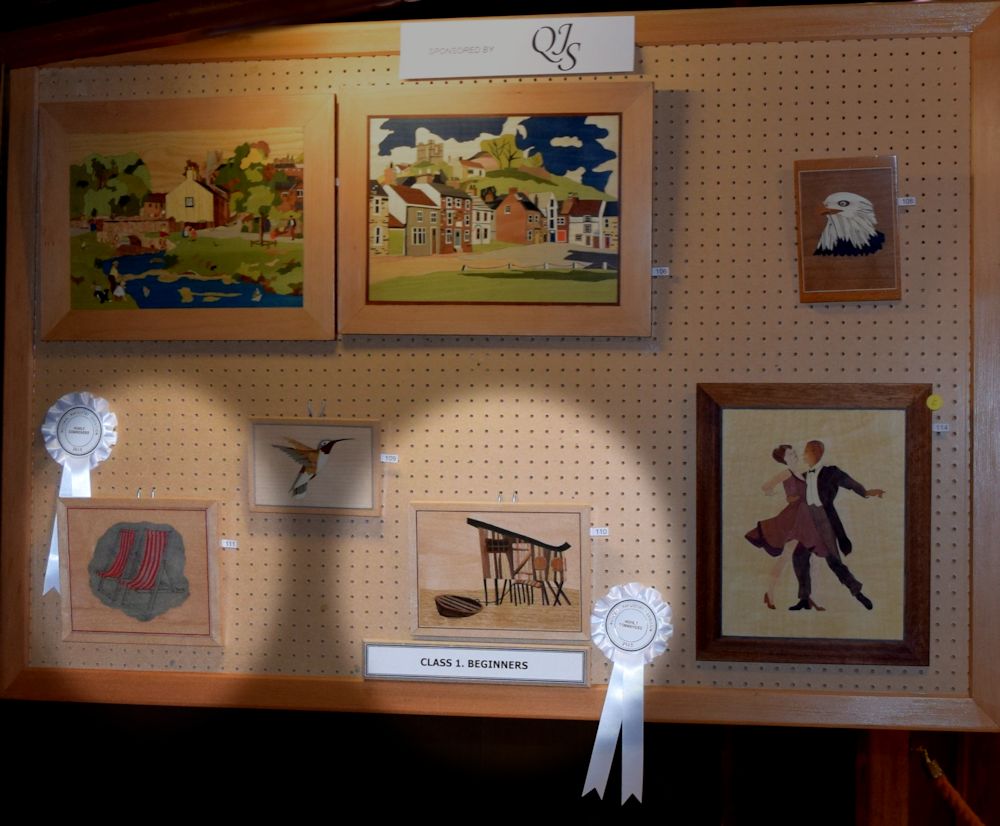 Section from the Beginner's Class display at Ingatestone Hall featuring Barry's two award winning marquetry pictures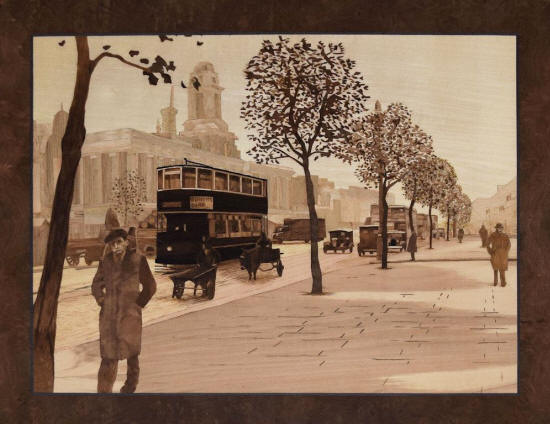 Above: "Mile End Road in the '30's" by Alan Mansfield
(A Marquetry interpretation after a photo from the collection of R. Taylor & C. Lloyd)